Alright, so i know many of us are excited about the future 5th chapter of our family. After the announcement yesterday I heard a lot of general questions about the game. I know this information is else where on the internet but ill try and answer some of what i heard here.
Q: Where exactly does this game take place, and will the map include Skyrim?
A: These were two separate questions but i feel i can answer them together. The answer is yes! The game world will consist of most of the continent of Tamriel. Including the provinces of Skyrim, Morrowind, Summerset Isle, Elsweyr, Hammerfell, and Cyrodiil. I've included a map that shows the continent of Tamriel. Please note that this is not an office map from ESO, this is the general map of Tamriel that has been established through the Elder Scrolls series so far.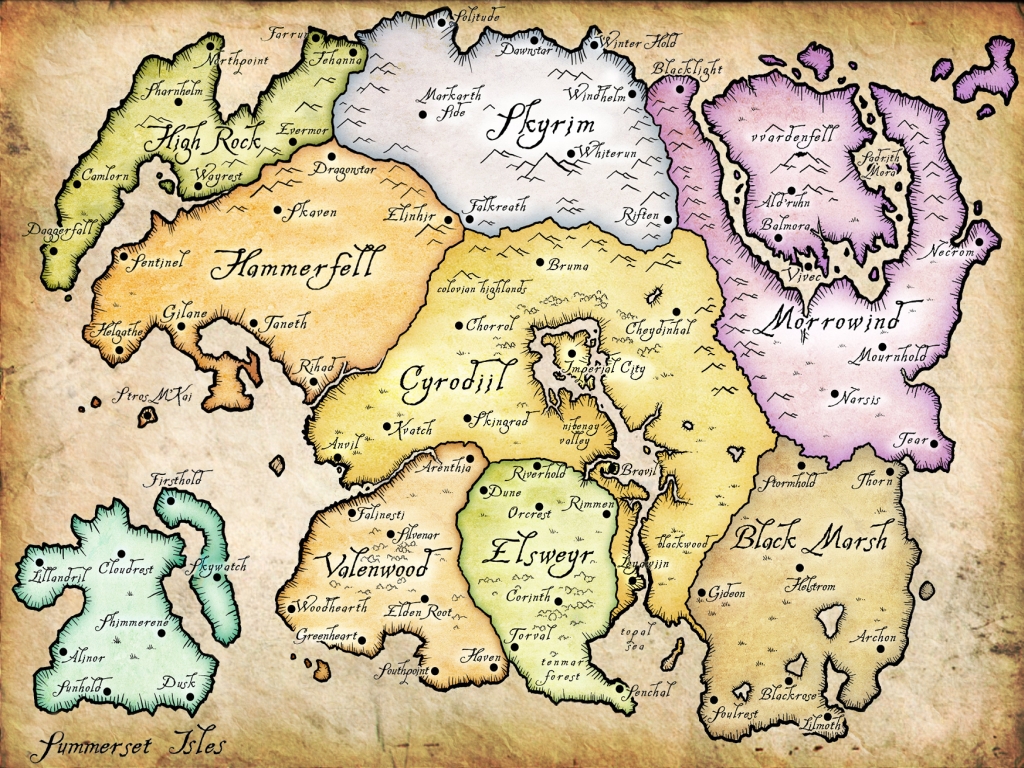 Q:When in the Elder Scroll's timeline does this game take place?
A: Elder Scrolls Online is set approximately 1,000 years before the events of Skyrim, during the Second Era.
Q: Who will we play as?
A: Our guild will be playing as the Ebonheart Pact. This is one of the three different factions included in the game. The Ebonheart pact consists of three races, the Nords, the Dark Elves, and the Argonian.  The Ebonheart Pact maintains control over territory in the provinces of Morrowind (and Vvardenfell), Skyrim, and Blackmarsh. Now keep in mind that just because our guild will be playing as the Ebonheart Pact, this does not bar you from playing in other factions. With that said, the major family events will take place through that faction. For more information on the races of this pact, and the lore behind it you can follow this link to the official ESO website.
Here is our pact:

If anyone has anymore questions I didn't address please post here and I will try to find an answer for you. If you want to do more research on your own Tamriel Foundry is a great place to start.
Last Edited on:
11/10/2013
at
04:13 AM